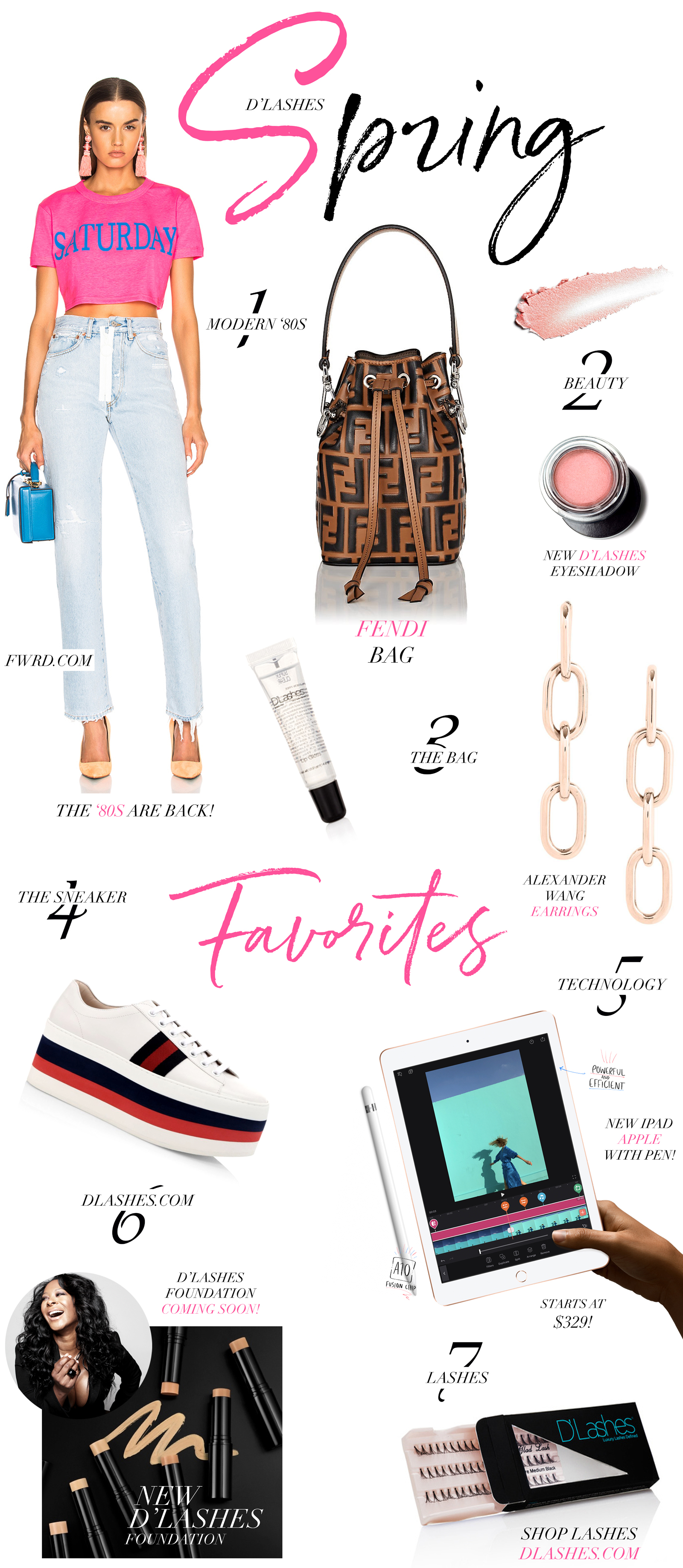 BEAUTY BLOG FAVORITES
Spring has sprung and that means it is time for my beauty blog favorites! These are the trends and products I'm currently loving and buying. To purchase just click on the product names below.
The 1980s are back! That means more bright happy colors with neon and bold accessories. To get the look try mixing bright colors together with modern denim while keeping the makeup and hair simple. 1 This look is from FWRD.COM. I also love contemporary '80s dresses with bold shoulders and www.fwrd.com has the best ones. 2 Fendi Logo bag is selling out like hotcakes! Get it while they are still available at FWRD.COM. 3 My new D'Lashes eyeshadow in tons of flattering colors is now available to ship! Click here to shop. -Bonus! Alexander Wang chain earrings go with every outfit. They are edgy and classy at the same time. 4 The ugly sneaker shoe trend is blowing up like crazy. These white Gucci sneakers are perfect to pair with a dress or a skirt. 5 The new Apple iPad is here with a pen! It starts at only $329 and I personally love the rose gold one. 6 I'm so excited to introduce D'Lashes brand new product – the foundation stick! These creamy long wear formula foundation sticks will be available on dlashes.com soon! 7 And I can't leave out my favorite D'Lashes and lash extensions. Book an appointment or shop online.
LOVE DIONNE