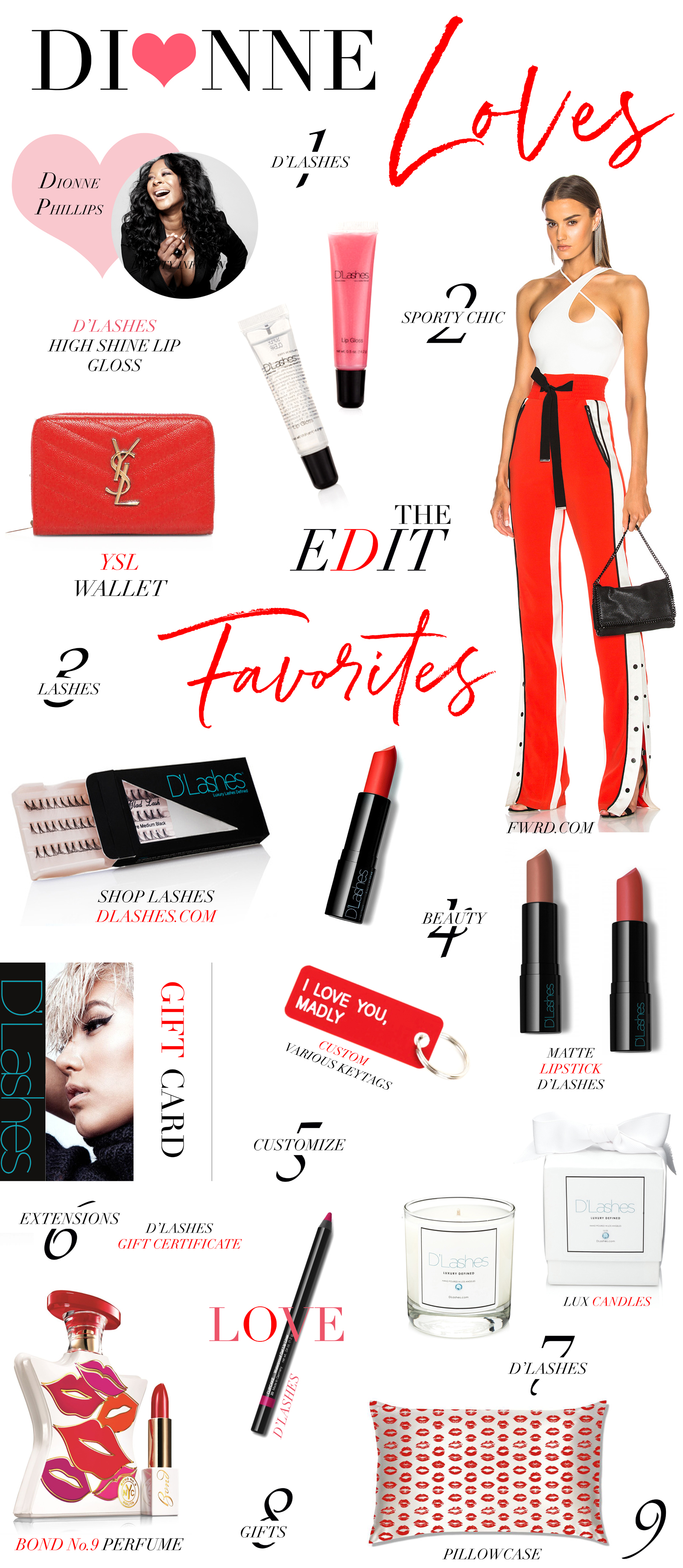 BEAUTY BLOGGER FAVORITES
Let's face it the Winter weather is rough on everyone's lips. That is why lip gloss is the perfect gift for everyone. Let me tell you. I have lip gloss everywhere, but I am always misplacing it or can't get my hands on it when I really need it. So let's be honest. A woman can never have too many lip glosses.
This kit includes everything a lady needs to rock the lashes. Each kits includes three sets of lashes, tweezers, adhesive, and cosmetics bag. The lashes included in this kit will be great for day or night wear. Our lashes are reusable for up to 6 applications.
The white tea candle is the perfect gift for the busy woman. Our candles burn clean and truly reminds me of Los Angeles. This candle is pure bliss with all of the fine perfumes and essential oils inside.
LOVE DIONNE